Dayton Airshow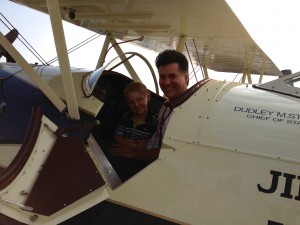 I have never been able to bring myself to put up "please do not touch," signs on my plane. I believe we teach people how to treat us, that goes for my plane as well. If people aren't allowed to get up close and touch, how will they ever learn how fragile the planes really are? But I am just me, and with lots of people I needed some help to protect Buddy, so ropes and cones were requested and waiting for us when I arrived with Bob, the manager of Soin's hangar and his son Ethan, in my front seat. Fifteen minutes later the barrier went up, I put my signs out, and I walked away to go explore the airshow. By 1pm it was really hot on the ramp so I walked back to Soin's hangar and was sitting in the air conditioning when Mike Goulian came in and sat on a couch next to me. He asked how my plane was running and how many hours I had on it now. Mike seemed so relaxed, talking with me about Kimball's work with his feet up on the coffee table. You would never know he was about to do anything more exciting that afternoon than go to the hardware store, or maybe out to cut the grass. Then as if it was an afterthought or an item on his to-do list, he stood up and said, "guess they're looking for me," put on his flightsuit, and walked into the hanger. Laying on the couch I watched through the glass as Mike flowed back and forth across the hangar floor. Gracefully moving through the choreography of his airshow routine holding a piece of paper, his script in his hand. I fell asleep on the couch watching Mike Goulian dance across the hangar.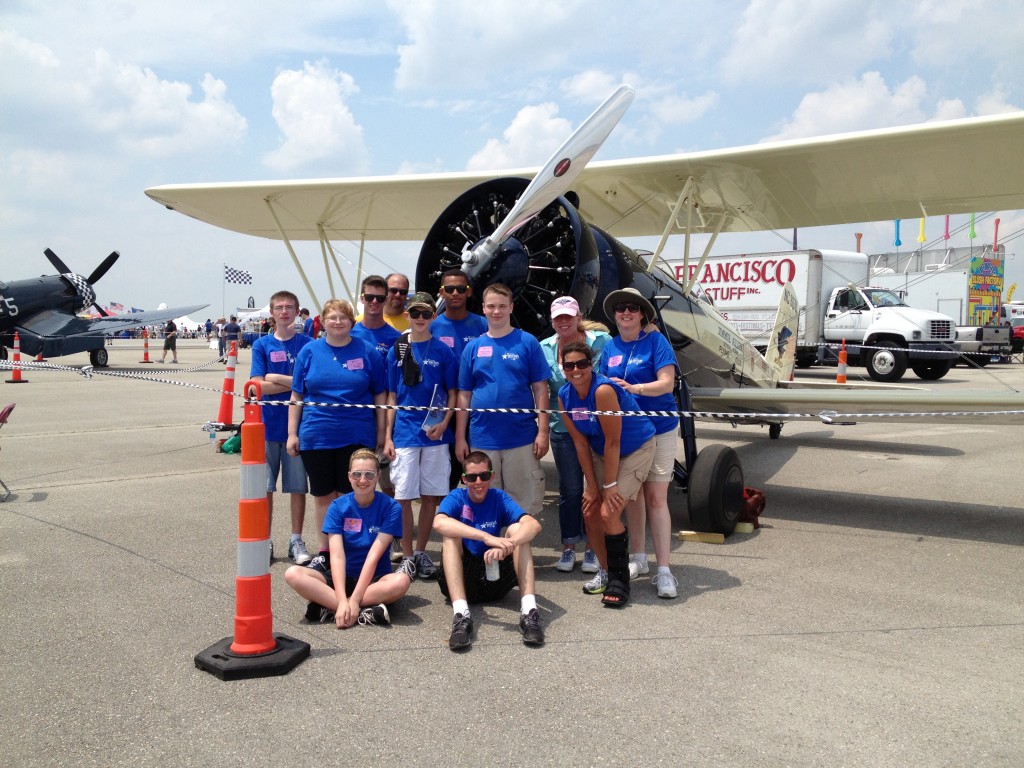 Sunday morning I taxied the Speedmail to the performer's area alone. Chris had decided to put me there not because I was a performer, but for easy egress in case of bad weather and….there was a Stearman missing from that spot today. Jane Wicker and her pilot Charlie Schwenker had a fatal crash during their performance Saturday. My phone had been going off ever since with texts and emails asking about the very sad accident I had slept through, and checking that it wasn't me. Most of the messages were from airport friends acting as telegraph operator's. Fielding calls from people in Illinois, Wisconsin, Ohio, and Indiana who had heard about a lady in a Stearman involved in a crash, and had called their local airport to check if it was Sarah. It is sweet to be so remembered. The performer's ramp was empty of pilots or their crew when I got there Sunday, all the planes roped off. Directly in front of me was an army of blue shirted volunteers, all young faces, waiting to push us into position. They surrounded my wings, carried in the cones, and started roping off my plane. I even had a "watcher" assigned to sit by my Speedmail during the show. I introduced myself to Kim, the lady in charge of all the young volunteers in blue, and told her my plane was hers. She had my blessing to climb in it, sit under it, and whenever she wanted to let people get up close to take pictures. I told Kim I would be back after lunch and I picked up the rental car, to watch the the airshow with them.
I got to the tent for lunch and I remembered seeing Jane Wicker eating there the day before at the center picnic table. I strangely thought of Starbucks. That morning I had shuffled into the lobby teary eyed. Some mornings I just cry. I guess it's more like I spring a slow leak, not from sadness but from exhaustion. My friend Chuck saw me with my earbuds in, listening to my IPod with my head down and suggested even though we were late, we had time for Starbucks. He knew it would make me smile. Finding good coffee for me each morning was part of our pact to make each day as full and as rich as possible on tour. Sitting at one of the picnic tables I looked at my plate of crappy airshow food and thought, "What if this was the last thing I ever ate?" I stood up and threw my plate in the trash and went over and picked out a pear. I needed to get back to my plane and write.
Kim was sitting next to my left wing when I ducked under the ropes around my plane. I grabbed the blanket from my backseat and spread it out under the other wing facing the runway, opened my laptop, and asked her to join me. We began to talk and I knew I wasn't there to write as Kim told me how tired she was. Having been up late for days with friends who's daughter had been seriously injured in a car crash, and was just taken off life support. She told me about the girl's relationship with her daughter, that they played soccer together, and about the shirts with their handprints they had made. Every so often Kim would look up and apologize, "I don't know why I'm telling you this," and then continue. She told me how she had lost so many friends because they had been afraid to say, "I'm sorry," when her first born died of Sudden Infant Death Syndrome, (SIDS.) I asked, "What is your son's name?" She gulped out Nicholas, as if she hadn't allowed herself permission to say his name in years, and then began telling me how her book someday would be about SIDS, and that she had changed her view on starting a family so young. Kim talked fearlessly about death and life as we ate Penny's homemade trail mix, and called the kids out of the sun to eat their lunches next to us. When it was time for me to go I gathered all the volunteers for a group picture, hugged Kim goodbye, and left to drive to my father's house a few hours away in Indiana. On the drive to Fort Wayne I listened to Sirius radio Broadway channel and sang show tunes along Highway 33, and in between the breaks in songs I said names. Nicholas, Jane, Pat, Freddie, John, Brian, Jimmy, Joe, Neil, Betty, Bill, Charlie, Carol…the names went on and on through Indiana. "Ne me quitte pas." I didn't remember that there had been so many.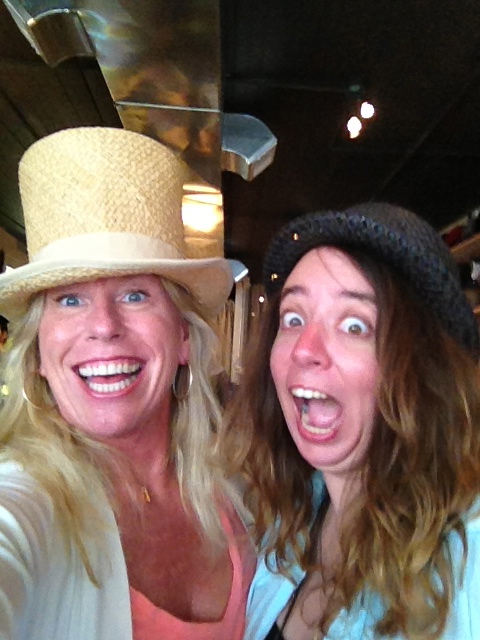 Even after we moved the tour to Cincinnati, I still hadn't written a word. At the end of a long, hot day on the ramp at Lunkin airport, I was on the verge of starting to leak again during dinner. Sitting at the bar, drinking wine and talking with Chuck about my trip to Indiana, I told him how frustrated I was. That I just couldn't seem to write anything about Dayton. It was like I was choking on something, and then the tears came and I finally gulped it out. "Everyone dies Chuck, we all die. It just doesn't matter – because if it's worth living for, it's worth dying for. I watched the sunrise on the balcony and saw two shooting stars. Kim told me her son's name. I tried on silly hats with complete strangers and we laughed till we cried. It's all worth living for and it's all worth dying for. Wing walking is dangerous, low level aerobatics is dangerous, barnstorming is dangerous, showing a stranger your deepest wound is dangerous, telling someone you love them is dangerous – so what?" Did you do what really makes you happy this morning? Did you make a difference in someone's life today, however small? Did you really enjoy your last meal as if it was your "last meal?"
If it's worth living for, it's worth dying for…